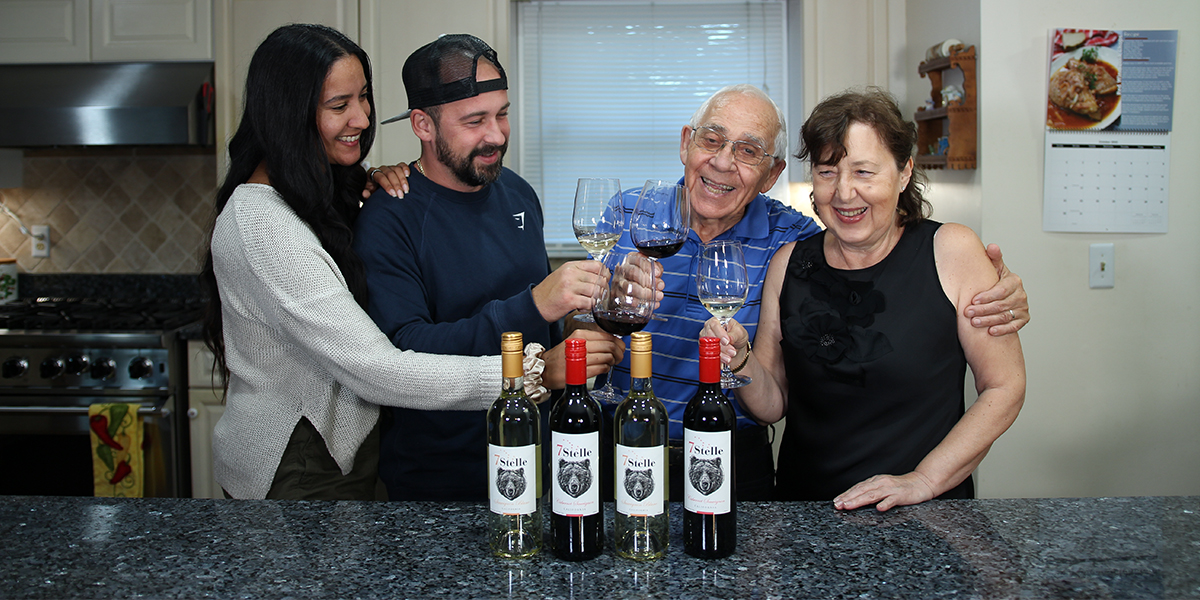 Final Inventory Sale
On June 23rd, 7 Stelle Wines will stop online sales due to our wine maker and distributor closing their business. We are selling the remaining wine cases at a discount. This is our final sale, once everything is gone, we will no longer have any more 7 Stelle Wines available. Purchase 6+ bottles and get a better deal with FREE shipping.
Thank you to everyone that has supported us since day one. This was an exciting journey, and we were happy to hear everyone's love for Pasquale's 7 Stelle Wine.
Salute! Cin Cin!

About Us
Our 7 Stelle Wines are produced and bottled in California. The flavorful and crisp Sauvignon Blanc and Cabernet Sauvignon enhance the flavors of your home cooked meals and even take-out. 7 Stelle Wines is brought to you by Chef Pasquale who loves to share his recipes online and his love of wine.
The Sciarappa Family Wine
Growing up I heard many stories about my dad's farm life in Orsara di Puglia, Italy. Some of the most interesting and inspiring were of the days he and his family would make their own wine. The name 7 Stelle has many connections to my dad and the city he is from. The word Orsara comes from the Latin words Ursus and aria. When combined, the Latin words translate to the place of bears. I first learned the meaning behind the city name while I was in Orsara di Puglia many summers ago. Each night, the city was covered in stars, the Big Dipper shining the brightest. When we were coming up with a name for the wine, I wanted it to have a connection to my fathers family roots.
I remembered the Big Dipper in the sky and then it clicked! The Big Dipper is part of the constellation Ursa Major, meaning "greater bear". So all those years ago, I was staring up at the "greater bear" shining over the "place of bears". Not only does the "greater bear" hold the 7 stars that make up the Big Dipper, both my dad and my mom were born on the 7th. His home in Orsara di Puglia was numbered 7. He was born into a family of 7; two brothers, two sisters and his parents. Every time I look into the sky and see those 7 stars, it connects me right back to Orsara and thus 7 Stelle came to be.

The Sciarappa Family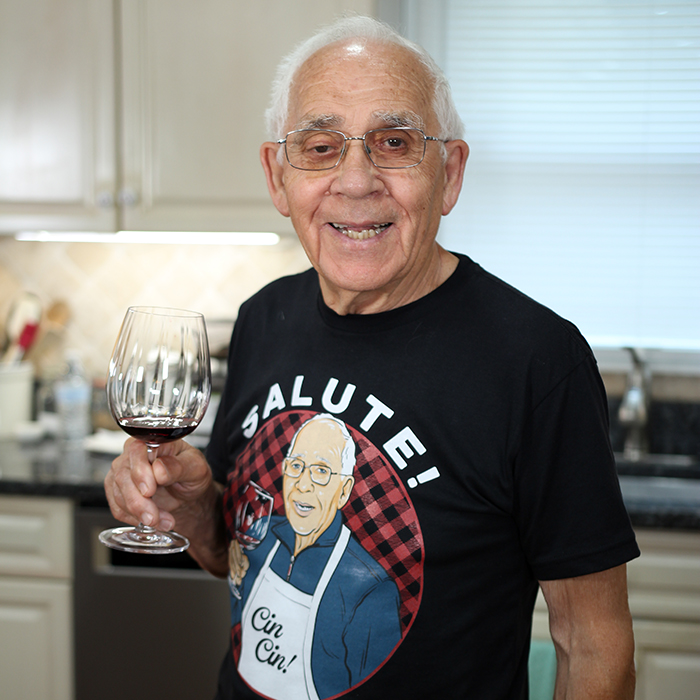 Pasquale
SoCIAL MEDIA CHEf
Starting his Youtube channel in 2008, his recipe videos are now also found on Facebook, Instagram and TikTok. He has always had a passion for cooking simple yet delicious recipes at home. Just as important as the meal itself is the wine he pairs with it at the end or even adds directly to the dish to enhance the flavor. He now gets to share his passion of cooking and wine with his millions of followers.
Pasquale's favorite 7 Stelle wine pairing: a glass of the Cabernet Sauvignon with his favorites; lamb chops, prime rib and steak!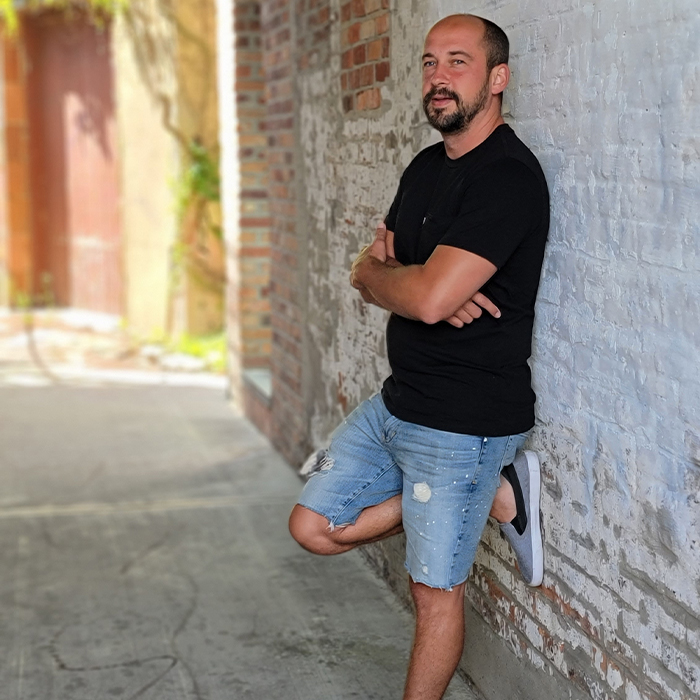 Jeremy
social media manager & videographer
With a passion for storytelling, filming and editing since the young age of 11, Jeremy always had a camera in his hand. Even so, he still chose to pursue a degree in Networking and Communications and later worked as a Networking Engineer for 4 years. While working in that field, he was also building his own social media presence. He then asked his father if he would want to share his recipes online and Jeremy would take care of the filming and editing. Pasquale said yes and the rest is history. His video skills paired with Pasquale's great recipes and fun personality took off. His first passion of filming and video editing became his first priority, allowing him to spend more time with his family as well.
Jeremy's favorite 7 Stelle wine pairing: A cold, crisp glass of the Sauvignon Blanc along with Spaghetti Shrimp Scampi.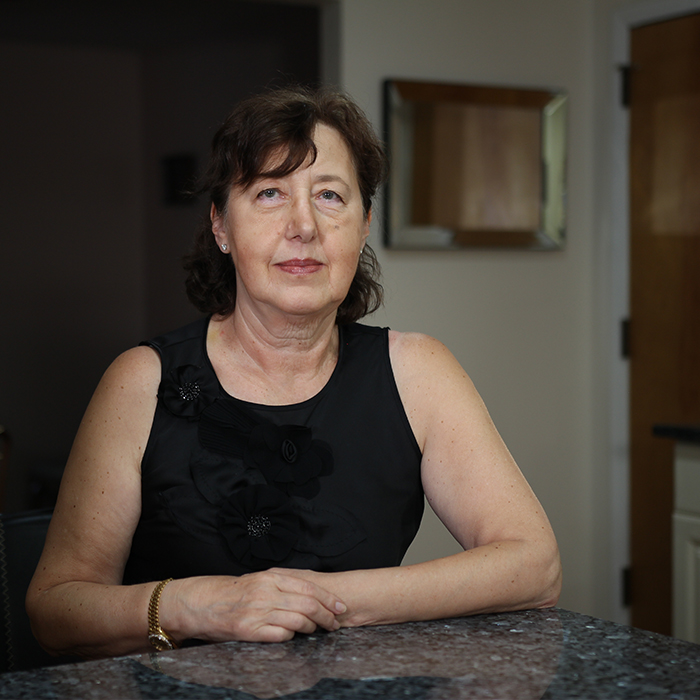 Ewa
producer & coordinator
Pasquale's wife, Ewa, produces his Facebook live videos and is the one responding to comments, questions and DMs on that platform. Additionally, she helps to set up and prepare the ingredients for his videos. She also loves to cook and has taught many of her Polish recipes to Pasquale so that he can share them with his online family for them to enjoy as well.
Ewa's favorite 7 Stelle wine pairing: "I can't choose, I love both!" The Sauvignon Blanc because it pairs perfectly with her favorite dish, linguine with clams and the Cabernet Sauvignon with lasagna roll ups.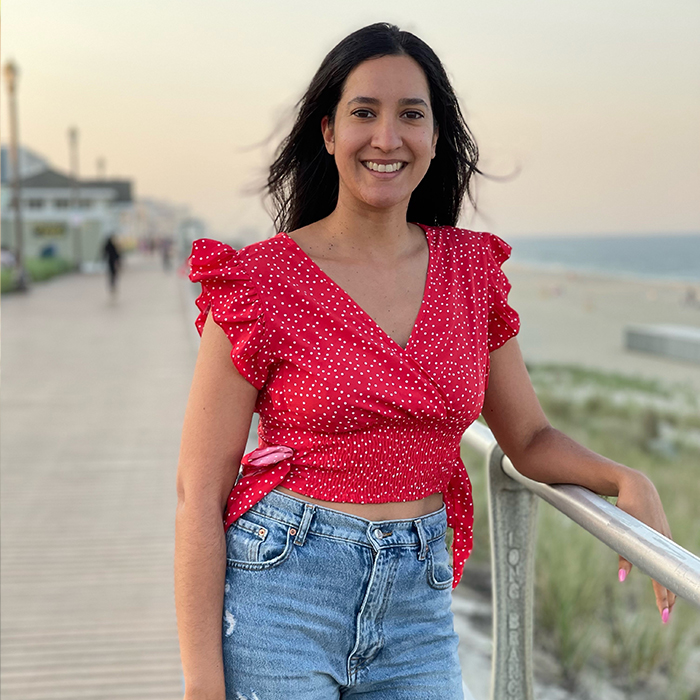 Diana
video editor & food blogger
With a degree in biological sciences and 10+ years experience in the molecular biology field, video editing was something she never thought possible. After learning how to video edit by just watching Jeremy edit for years, Diana decided to give it a try. Starting in late 2016, we started filming with two cameras, allowing for two angles to choose from. This allowed for her to change the way the videos were edited and made the videos flow better with a more professional take, but without losing its down to earth vibe. She also took over writing the recipes for Pasquale's website.
Diana's favorite 7 Stelle wine pairing: A glass or two of Cabernet Sauvignon with Pappardelle Bolognese.